Actor Russell Tovey's dad wanted to get him a "hormone treatment" to turn him straight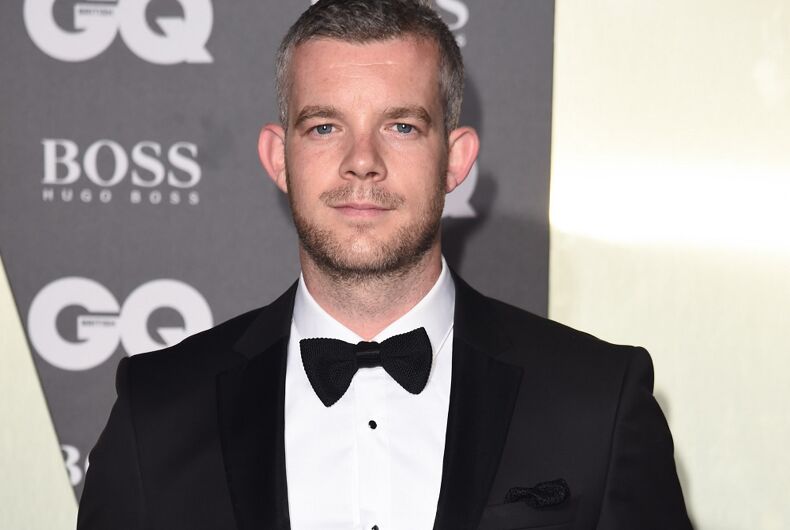 Russell ToveyPhoto: Shutterstock
Out actor Russell Tovey opened up about how his dad suggested "hormone treatment" to turn him straight when he was 18-years-old.
"He thought we'd somehow made Russell gay," Tovey's mother explained when her famous son talked about his parents' reaction to his coming out in an interview with The Sunday Times. "He said: 'We'll get him hormone treatment.' He found it hard to see that Russ was happy and we had to accept it."
Related: Donald Trump names owner of conversion therapy practice to disabilities advisory post
Tovey – who is known for his roles on Looking, Years and Years, Dr. Who, and Quantico – said that he came out to his parents when he was 18 and that his dad really didn't want him to be gay.
"My dad thought it could be cured," he said. "He was scared about what my life would be like. To him, being gay was a road of pitfalls and unhappiness; out of love he wanted to correct this weakness, to put cotton wool around me and protect me from all that."
But he still insists that his parents weren't homophobic, just ignorant about the reality of being gay.
"I don't think either of my parents were homophobic, they just didn't know any gay people or anyone with gay kids," he said. "They had nothing to cling to."
"I think it was to do with pride, his idea of what makes you a man."
Tovey said that it took years to rebuild his relationship with his father and for his father to "come to terms" with having a gay son.
He has talked previously about his parents' reactions to him coming out. In a 2013 interview with The Scotsman, he said that his parents immediately brought up AIDS when he came out.
"Me and my dad just crossed wires," he said at the time. "We have an amazing relationship now and did when I was growing up, but there are underlying things that don't get covered. When I came out he found it very odd and didn't know how to cope."
"I think my parents thought, 'OK, you're gay, you're going to get AIDS,' and were under the impression that if I'd told them sooner they could have done something about it."
When asked if he was referring to some form of conversion therapy, he said: "Yeah, like a hormone treatment or something. I think he was uneducated because it's not his world. My dad handled it the way that he thought was right, and for me it wasn't right."
It took the birth of his nephew to get his father to come around.
"When my brother and his fiance had their first kid it just sort of evaporated. It seemed really insignificant that I slept with men rather than women. Suddenly, this little boy was so amazing and he's going to love his uncle and his granddad and his dad, and if he sees them arguing that's going to be horrific, so it just went."