Bob Ross is "helping" Banksy debut his new street art painted on a prison wall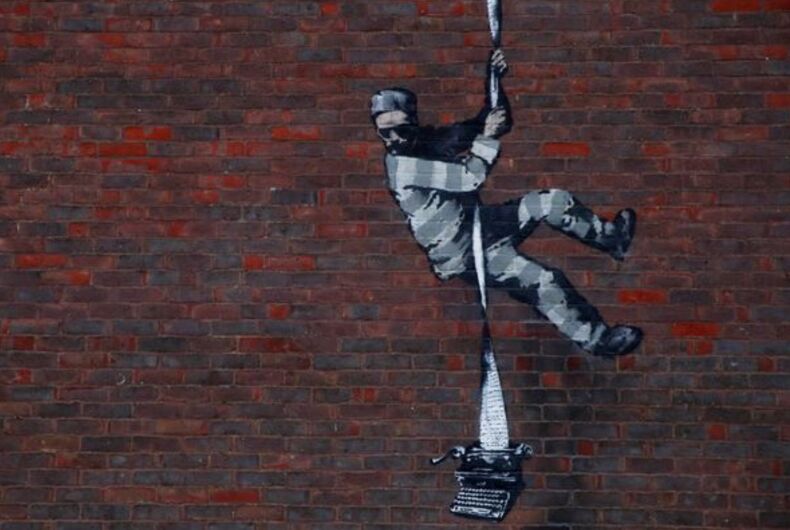 Banksy's "Create Escape"Photo: Screenshot
Banksy has debuted his latest street art with some help from the late painter and television host Bob Ross. The anonymous graffiti artist has confirmed that a painting of a man climbing down the outside of Reading Prison in England is his work.
Video posted on the artist's Instagram shows the artwork being created and is "narrated" with clips from Ross's iconic public television show.
Related: The "Bad Wig Bandit" has robbed three North Carolina banks & the FBI can't find them
The piece, "Create Escape," reportedly features gay poet Oscar Wilde escaping using a rope that streams out of his typewriter. The footage shows Banksy painting the piece in the dead of night on the disused prison's wall.
There is a push to repurpose the old prison as a cultural center and arts venue with several British celebrities backing the effort. The graffiti is seen as Banksy's endorsement of the idea, immediately increasing the property's value and "installing" his own art piece.
"The idea of plays being performed, people learning and enjoying themselves, and a community coming together in a space that represented so much sadness and inspiration for Oscar Wilde himself is a beautiful one," Dame Judi Dench said last year.