Ellen DeGeneres lost almost half of her viewers after a year of toxic workplace accusations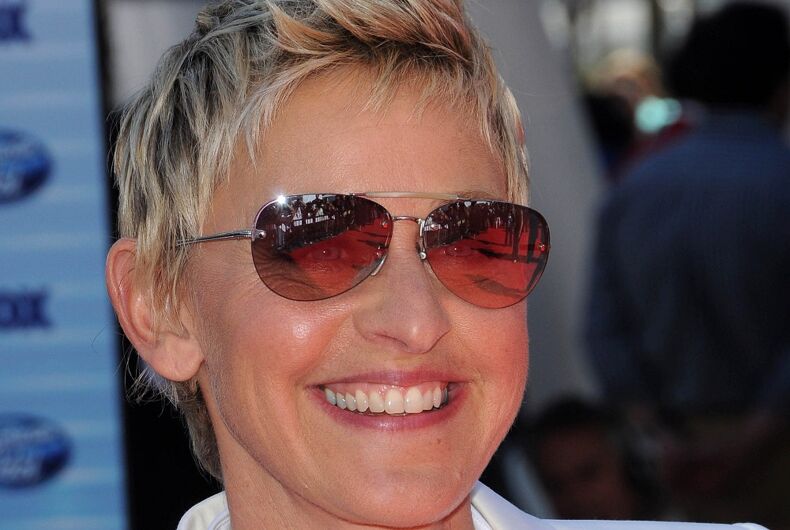 Ellen DeGeneresPhoto: Shutterstock
Ellen DeGeneres has lost almost half of her viewers this season compared to last season, following multiple allegations of running a toxic workplace. That amounts to over a million fewer viewers.
According to Nielsen, the firm that researches television ratings, The Ellen DeGeneres Show averaged 1.5 million viewers in the six months since the season's premiere, a 43% drop since it averaged 2.6 million viewers over the same period last year.
Related: Ellen DeGeneres apologizes to staff as multiple gay sexual abuse allegations surface
Normally, DeGeneres's show is one of the top-rated daytime television shows like Dr. Phil and Live: With Kelly and Ryan, which averaged 2.5 and 2.7 million viewers, respectively. Now shows like Maury Povich's and Rachael Ray's shows aren't trailing that far behind DeGeneres's ratings.
She also saw a 38% drop in her core audience: women ages 18 to 54.
Throughout 2020, The Ellen DeGeneres Show faced accusations from dozens of former staffers of being a toxic workplace. Several senior producers were accused of sexual harassment in the workplace.
Staffers of color also spoke to journalists, saying that their point of view was often ignored when producing the show. Others said that the work environment was stressful and they didn't even have adequate leave for health issues.
DeGeneres promised an investigation and several producers were fired. She apologized to her staff and said that changes were implemented.
At the start of the show's 18th season this past September, DeGeneres discussed the allegations on her show and said that she is trying to do better.
"We have made the necessary changes and today we are starting a new chapter," she said.
That episode had the highest ratings for a season premiere of The Ellen DeGeneres Show in four years, according to Nielsen. But then viewers tuned out.
David McGuire of Telepictures, the Warner Bros. subsidiary behind the show, said that the drop in ratings has more to do with the COVID-19 pandemic than it has to do with accusations against DeGeneres herself. He also noted that it's still one of the top-three rated
"While broadcast is down across the board and COVID has been challenging for production, we are looking forward to bringing back our live audiences and a 19th season filled with all of the hilarious and heartwarming moments that have made 'Ellen' one of the longest-running and most successful talk shows in history," he said in a statement.