Halsey changed their pronouns because it "feels most authentic to me"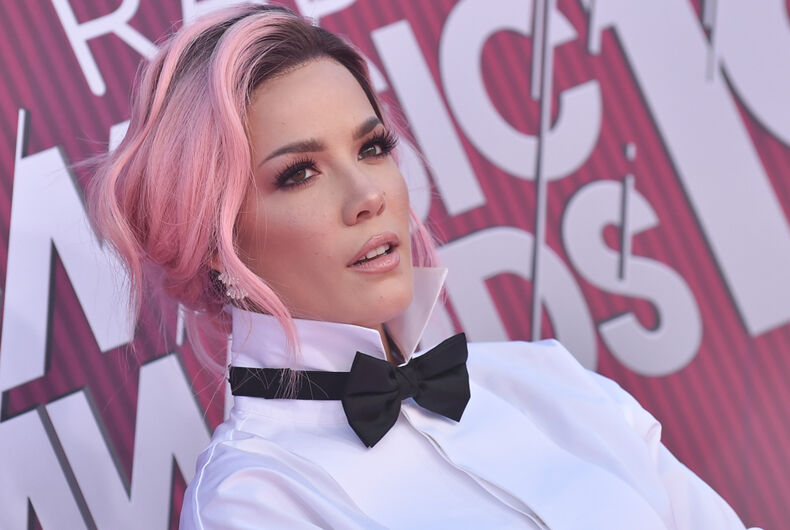 HalseyPhoto: Shutterstock
The musician Halsey talked to their fans about their recent change in pronouns on social media and thanked them for their support.
Earlier this month, the out bi Grammy-nominated singer changed their pronouns from "she/her" to "she/they" on Instagram, which led to an outpouring of support from fans.
Related: Police shot out pop star Halsey with rubber bullets during police brutality protest
Now they posted a new Instagram story to discuss why they changed their pronouns on social media.
"For those asking RE: my updated IG bio, I am happy with either pronouns," they wrote. "The inclusion of 'they' in addition to 'she' feels most authentic to me. If you know me at all, you know what it means to me to express this outwardly. Thanks for being the best."
Previously, Halsey said in a January 2020 interview for the Advocate, "I don't identify as nonbinary or gender-fluid. I don't personally feel like I'm at the point in my life where I'm prepared to identify that way.
"Will that change? Possibly. I don't know. But I've never felt any reason to change the way that I refer to my gender identity."
In January 2021, Halsey announced they are now pregnant by their reportedly current partner, Alev Aydin, since last year. They said their pregnancy has made them revisit their understanding of gender.
"I thought pregnancy would give me very strong, binary feelings about 'womanhood' but truly it has leveled my perception of gender entirely," they wrote on Instagram last month. "My sensitivity to my body has made me hyper aware of my humanness and that's all."