JoJo Siwa celebrates Valentine's Day with a sweet message for her girlfriend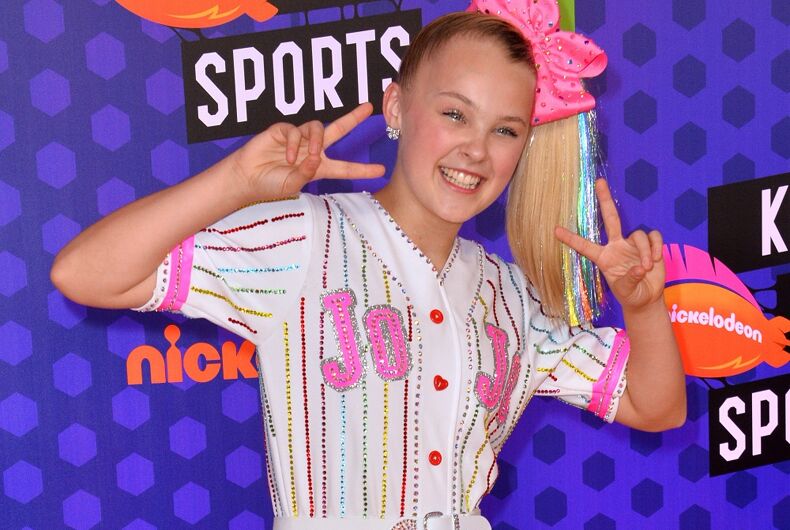 JoJo SiwaPhoto: Shutterstock
Teen sensation JoJo Siwa shared a sweet message for her girlfriend on social media.
"It's my first valentines dayyyy!!" she wrote in an Instagram post. "No one in the world makes me as happy as this girl does. I'm so thankful to have fallen in love with the most perfect person ever who makes me smile 24/7. I love you more than you'll ever know!"
Related: Teen sensation JoJo Siwa comes out & changes the world for LGBTQ youth
She posted a picture of herself with her girlfriend Kylie and then a video of the two at a restaurant.
Last month, the "Boomerang" singer and Dance Moms alum posted several images to the internet as her way of coming out.
"She changed history today for the future of LGBTQ youth," out online personality Tana Mongeau said on Instagram. The 17-year-old singer got congratulations from Ellen DeGeneres, Kim Kardashian West, Lil Nas X, and other stars.
While she did come out wearing a T-shirt that called her the "BEST. GAY. COUSIN. EVER.," Siwa has said that she's not ready to put a label on her sexuality.
"The only reason I'm not saying what I am is because I don't know what I am but I know that I'm really happy and that's all that matters," she said.
JoJo and Kylie celebrated their one-month anniversary earlier this month.
"After being my best friend for over a year, 8 January 2021 I got to start calling this exceptional human my girlfriend," Siwa wrote in another Instagram post.