Non-binary musician Sam Smith calls out BRIT Awards for "male" & "female" categories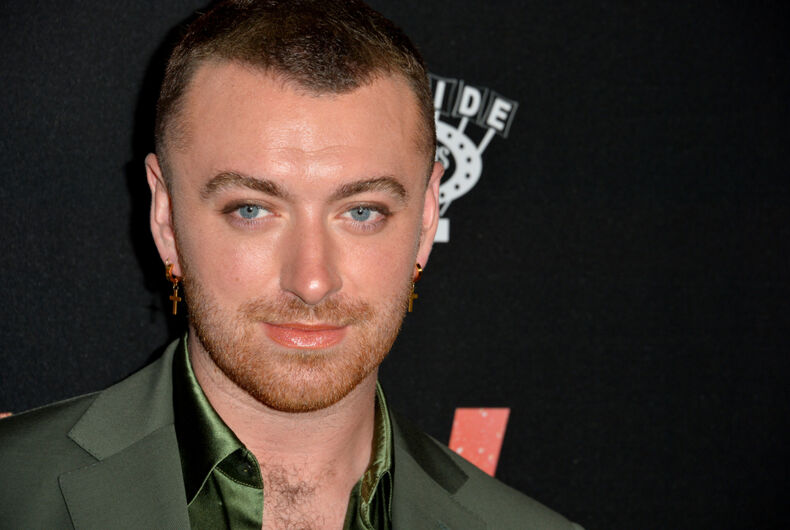 Sam SmithPhoto: Shutterstock
Non-binary and genderqueer singer Sam Smith has taken home three BRIT Awards and received at least eight other nominations, but this year they are calling out the association behind the most coveted music award ceremony in the United Kingdom.
The BRIT Awards still use genders to subdivide two of their biggest awards; the British Solo Artist of the Year and International Solo Artist of the Year categories are split into male and female versions. Which means that non-binary musicians like Smith will either get misgendered at the awards show or won't get a nomination, upsetting fans after their successful year on the charts.
Related: Halsey now uses "she" & "they" pronouns and receives an outpouring of love
The BRIT Awards, put together by the British Phonographic Industry (BPI), previously pledged to adjust the categories – much to the chagrin of Piers Morgan and others – although they didn't solely attribute the decision to Smith.
A source told The Sun that "the concern is that looking at the artists who have released this year – with all of the restrictions and problems – scrapping separate male and female awards categories might actually have had more of a negative impact across the board…. It's definitely something that is going to be looked at again in subsequent years."
In the last year and a half, Smith released the album Love Goes, in addition to several charting singles. Love Goes is already certified gold in four territories and reached the top ten of several categories around the world. There's a good chance that they would have gotten a Best Artist of the Year nomination if it weren't for the categories' gender requirements.
Smith addressed the issue indirectly in an Instagram post this past week. In a post they shared to their 15 million fans, Smith noted that "the Brits have been an important part of my career," but "music for me has always been about unification not division. I look forward to a time where awards shows can be reflective of the society we live in. Let's celebrate everybody, regardless of gender, race, age, ability, sexuality and class."
"The BRITs love Sam," BPI said in a statement. "Sam is an extraordinary British artist and we agree with what they have said today."
BPI pledged that they are "committed to evolving the show and the gendered categories are very much under review," but they need to ensure that "any changes made to be more inclusive need to be just that – if a change unintentionally leads to less inclusion then it risks being counterproductive to diversity and equality. We need to consult more widely before changes are made to make sure we get it right."
Smith came out as genderfluid in a Dec. 2017 interview with the London Sunday Times stating, "I don't know what the title would be but I feel just as much woman as I am man." They also mentioned they have two tattoos of gender symbols on their fingers – one symbol for male and the other for female.
Nearly two years later, Smith came out as a non-binary genderqueer, during a revealing interview with actor Jameela Jamil on her Instagram Live show I Weigh.
They stated, "I've always had a little bit of a war going within my body and my mind. I do think like a woman sometimes, in my head… When I saw the words 'non-binary' and 'genderqueer' and I read into it, and … I was like 'Fuck, that's me.'"
In 2019, Smith announced that they use the non-gendered pronouns "they/them."