Politician claims that the left wants everyone to be bisexual & then apologizes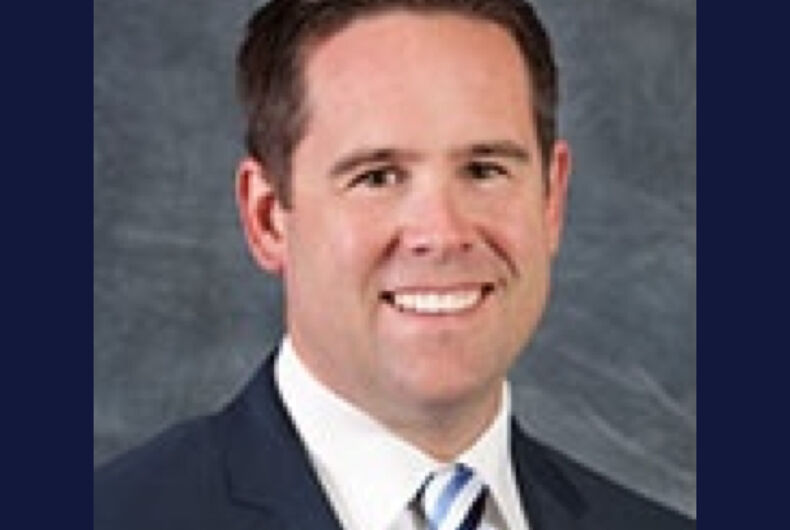 Salt Lake County Councilman David AlvordPhoto: Salt Lake Co.
A Utah county councilman and former mayor has apologized for issuing a Facebook post that claimed "the left" wanted everyone to not to be white, be bisexual, and non-monogamous, and be miserable.
"the left won't be happy until we each have light brown skin, exactly alike (or else there will remain someone whiter than the another)," Salt Lake County councilman David Alvord (R) wrote on his personal page, "they…wont be happy until we are all bi-sexual or in non-committed relationships…. they won't be happy until we are as miserable as they are."
Related: Teachers spell out racial slur with giant Scrabble letters. Parents are pissed.

The lengthy post also claimed that this supposed "left" seeks everyone living in the "same sized residential pod," can't wait "until we have no children," hopes the "population decline" comes close to endangered animals like "spotted owl and exotic salamander," and that "no one smiles" or "laughs more than another."
He took down the post when contacted by the Salt Lake Tribune on March 3.
Alvord, a dentist by trade, was formerly the mayor of South Jordan City, Utah from 2014 to 2018. He returned to politics by running and winning a seat representing District 2 on the Salt Lake County Council beginning in January.
"I think I could have been more diplomatic. What I wanted to challenge is to really consider the endgame of the far left," he claimed in text messages with the Salt Lake Tribune. "What mission is accomplished?"
He then went on to provide further evidence of what he says are goal of "the left." He defended actress Gina Carano's comparison of Republicans to Jews during the Holocaust, then went on to say, "and I don't think biological males should compete against biological females in sports," which referred to transgender girls or people assigned male at birth.
"It's probably actually dangerous. Someone could get killed. Another way of saying it is that I think the left is going too far."
In a subsequent post, Alvord wrote that "the 'left' I named in a previous post isn't any particular person, or even Democrats… the left I refer to is Cancel Culture who is being too aggressive and who cancels Parler, Gina Carano, conservative books on Amazon, Girls sports, and today Dr. [Seuss]."
He then issued an apology to ABC4 on March 4, but not before his colleagues were asked about the situation.
"So far he's just been a sourpuss. He hasn't contributed a heck of a lot. I don't even know him," County Councilmember Jim Bradley (D) told the Tribune. "It's hard to say if this is something typical of him or if he feels the County Council is a forum and microphone to say these things."
"I'm not sure what would rouse him enough to post a post like this. What message is he trying to send?"
In his apology, Alvord wrote "social media is a place for ideas and conversation. My post was meant to engage discussion about where 'cancel culture' is heading, which I believe has a dangerous destination. The examples I came up with were simply hyperbole meant to illustrate why cancel culture is problematic."