"Pose" is coming to an end after its third season this year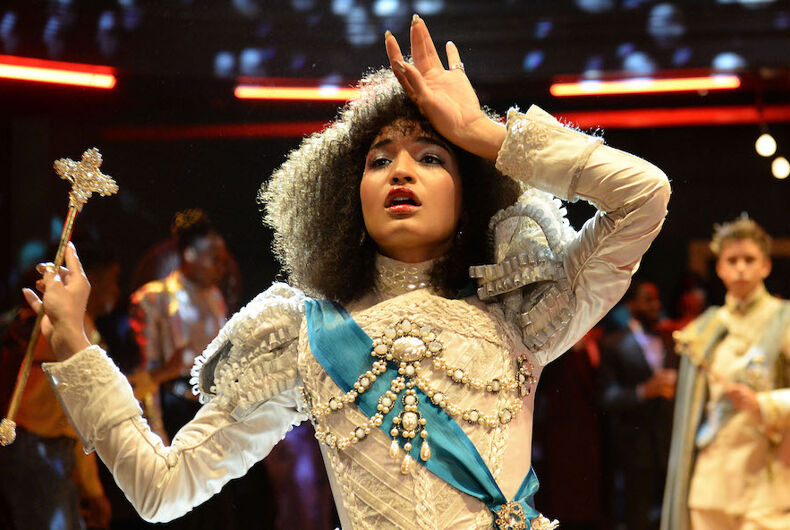 Indya Moore in PosePhoto: FX
The popular FX series Pose announced that its third season will be the last. It will start airing in May.
"Good morning, America. I'm Steven Canals co-creator and executive producer of Pose," he said in a video posted to social media. "Our audience has been so incredibly supportive of the show and I wanted to tell you directly that our new season, which debuts on FX on Sunday, May 2 will be its last."
Related: 'Pose' actress Mj Rodriguez earns cosmetic deal to be the face of Olay Body
In the video, he said that the show was intended only to last for three seasons because that's the story the creators wanted to tell.
"This has been an incredible journey, and we have told the story that we have wanted to tell, the way that we wanted to tell it," he said.
"I, along with my incredible collaborators, never intended on changing the television landscape. I simply wanted to tell an honest story about family, resilience, and love."
POSE is an amazing show that has changed the TV landscape in ways I don't even think we know yet. Bravo to all the folks who worked on it — you're taking a bow in victory. I can't wait to see the third season — 10s across the board, now and forever. https://t.co/LTNV9epSmk

— Alex Berg (@itsalexberg) March 5, 2021
Created by Ryan Murphy, Brad Falchuk, and Canals, the series focused on LGBTQ Black and Hispanic people in New York City's ballroom scene in the 1980s, with big-name talent like Janet Mock, Billy Porter, Angelica Ross, and 2020 LGBTQ Nation Hero Indya Moore worked on the show.
The show was nominated for multiple Emmys and Golden Globe awards for its first two seasons, and Porter won an Emmy in 2019 for Outstanding Lead Actor in a Drama Series.
"The show is really about a group of marginalized people saying, 'I have a right to be here,'" Murphy told Out.