Rachel Maddow wants Joe Biden to "get petty for once" over COVID stimulus checks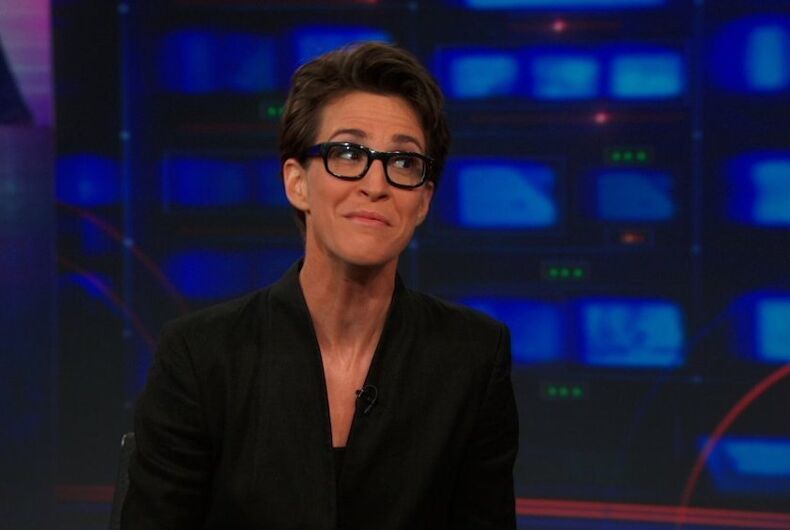 Rachel MaddowPhoto: Comedy Central screenshot
MSNBC pundit Rachel Maddow implored President Joe Biden to "get petty for once" over Democrats' stimulus package to alleviate the financial devastation of the ongoing coronavirus pandemic.
While former President Donald Trump made sure his signature was on the previous paltry stimulus checks from Republicans, Biden has said that glorifying himself wasn't the point of the stimulus and declined to change the normal policy of simply issuing direct deposits or checks signed by the Treasury Secretary.
Related: Alabama Republican busted looking at trans adult pics online after voting against trans rights
Maddow pointed out the Democrats tend to be "modest" while Republican presidents "put their name on everything."
"It's obviously sort of a petty move for a president to do something like that," Maddow said Tuesday night. "But honestly, as I get older, as I live through more and more years of Republican governance, I'm getting more and more petty all the time about stuff like this."
"If I was a Democratic president, I would put my name on that check with a big hologram on it too, so it like glowed when you open the envelope," she added. "I'd make it like one of those greeting cards that plays a song when you pull it out of the envelope and it would it sing my name."
"Bling at you, it would sing at you. I would do anything. I would put sequins on the thing. It would be all about remembering which party made this happen and which party all voted against it.
"But like I said, as I develop an increasingly severe case of the o-l-d, I'm getting cattier and pettier with each passing day, and Biden is not doing that," Maddow concluded. "It's why somebody like him is president and nobody asks my advice on these things. Get petty for once. It's okay. This is a big eff-ing deal, as someone once said."
Maddow was forced to host her show from home during the coronavirus pandemic after quarantining for two weeks following exposure to the highly contagious virus. Her partner, Susan Miluka, caught the virus and "at one point, we really thought there was a possibility that it might kill her."