Trans lesbian destroys transphobic trope in viral video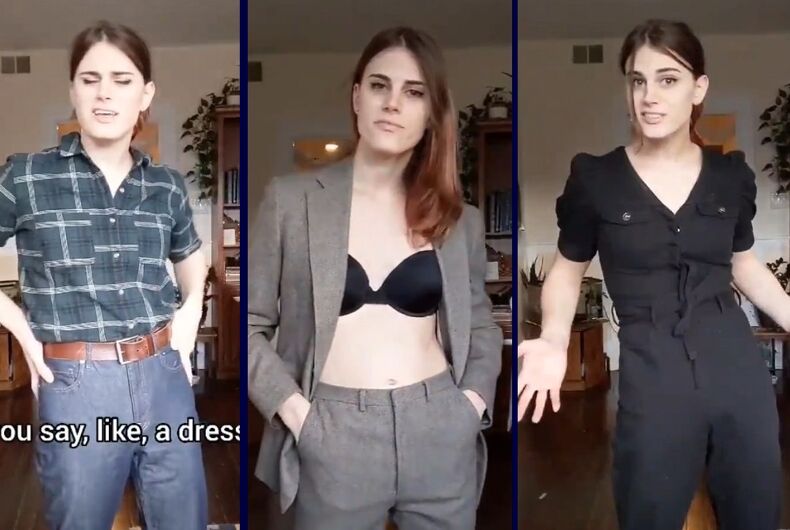 3 of Eva's fashionable looksPhoto: Screenshot/Twitter/@ayyy_vuh
A video on Twitter went viral showing one trans lesbian's response to a transphobic trope.
Twitter user Eva uploaded a video that visually – and beautifully – took on the hateful notion that transgender people are just playing dress up.
Related: Zaya Wade's brother gave her a complicated athletic challenge. She nailed it. He couldn't.
"So as a trans woman I've gotten a lot of strange comments over the years about my body and appearance," she says in the video. "One that always sticks out to me is 'You know, wearing a dress doesn't make you a woman.'"
She then goes through a few fashionable outfits that are stereotypically feminine but not dresses, since women don't just wear dresses, despite what transphobes say.
Eva even dons one dress, saying, "OK well this one's kinda cute."
In further tweets, she explained how her style is pretty butch and how that used to make her feel like she "wasn't trans enough."
Her fans were living for the looks in the video that has been viewed over 50,000 times.