Voldemort can't understand why everyone is so mean to J.K. Rowling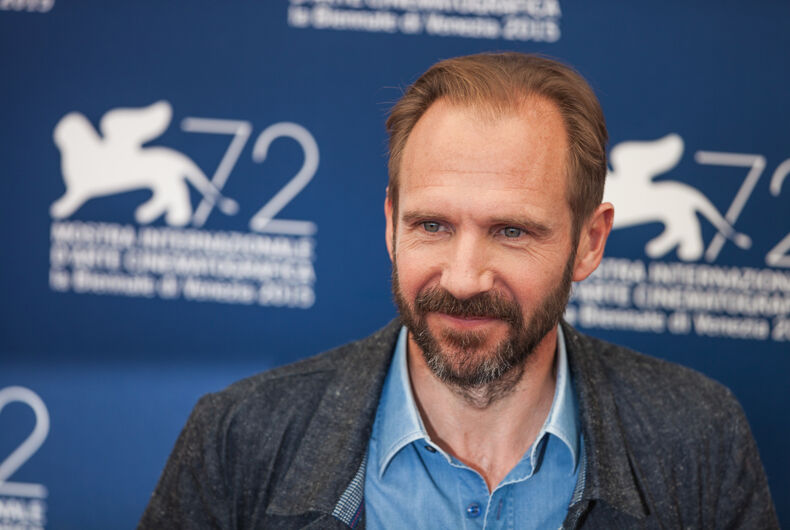 Venice, Italy – 06 September 2015: Ralph Fiennes attends a photocall for 'A Bigger Splash' during the 72nd Venice Film FestivalPhoto: Shutterstock
Actor Ralph Fiennes, who played Voldemort in the Harry Potter movie franchise, says the response to author J.K. Rowling's blatantly transphobic comments has been "disturbing."
In an interview with the Telegraph, Fiennes "despaired" at the blowback to Rowling and insinuated her public comments denigrating transgender people were fine if it helped her artistically.
Related: J.K. Rowling superfan films himself stalking woman for blocks demanding she explain "gender ideology"
"I can't understand the vitriol directed at her. I can understand the heat of an argument, but I find this age of accusation and the need to condemn irrational," he told the British newspaper. "I find the level of hatred that people express about views that differ from theirs, and the violence of language towards others, disturbing."
He is the most prominent major actor to offer a half-hearted defense of the author. Others, like star Daniel Radcliffe, have condemned Rowling's ugly comments.
Fiennes continues on in the same vein, complaining that people are pointing out racist and sexist content in classic plays and movies. He suggests they are being canceled and praised "artistic free-spirits."
"We need to have those voices that risk being offensive. How sad if we sat on any expressive voice that could shake the scenery, that could get inside us and make us angry and turn us on. I would hate a world where the freedom of that kind of voice is stifled."
Last year, Rowling came out swinging against transgender equality advocates, writing Twitter threads of tweets for her 14 million followers that attacked transgender identities as fake, wrote a rambling essay where she compared the existence of transgender women to domestic violence, showed support for conversion therapy for transgender people, and even plugged a disgusting website that sells transphobic mugs and pins.
When she faced criticism, she claimed that she was just exercising her "free speech"… before she threatened legal action to shut down critics and even forced a children's news website to apologize to her publicly.
While many celebrities criticized Rowling, others came out in support of Rowling's transphobia – claiming she was being silenced – while she published a book about a man who dresses up as a woman so that he can get close to women and kill them.